Please Join us! Jump to an event or a day:
Ongoing Throughout the Week
---
Collaborative Experimental Drawing
Location: Renaissance Hall entryway
Join Andrew Stark and others Join us and explore the free play and experimental mark-making of collaborative large-scale drawing! All participants can use a wide range of media marker, charcoal, ink, graphite, and natural tools including sticks, sponges, and branches. Doodles, figures, structures, and narrative will connect you to this ancient human practice of making your mark!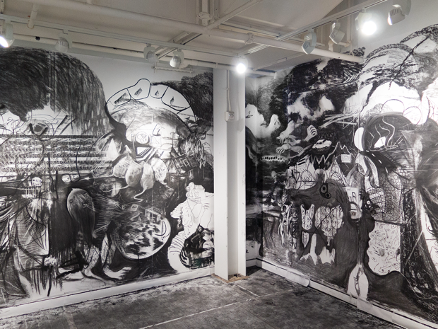 ---
Racecar Simulator
Location: Renaissance Hall LAVAA Lab, 4th Floor
Experience the thrill of racing in the interactive cockpit of the SoDAA Racecar Simulator. You'll climb the leaderboard as we record lap times in a competitive battle of asphalt and rubber. Hosted by Visual Arts Professor Eric Syvertson.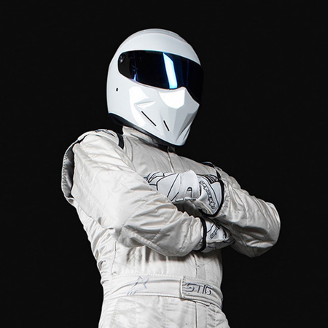 ---
Art Exhibition: Algorithmic Art
Professor Ganapathy Mahalingam
Location: Renaissance Hall Flakoll Gallery
Algorithmic Art is a collection of works, all created in 2022, that explores the frontiers of using algorithms to create works of visual art. All the works in the show are created using the programming language, Processing, and image processing tools.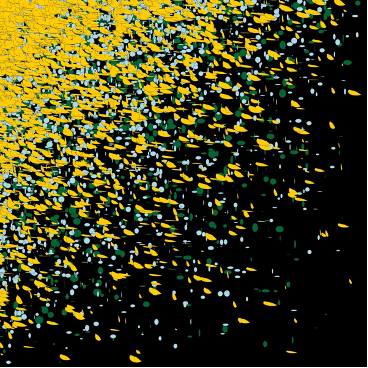 ---
Exhibition: Iceboat
Location: Renaissance Hall Courtyard
Hosted by Architecture Professor Regin Schwaen, come discover iceboats at Renaissance Hall courtyard. An iceboat is the expression of engineering and architecture in complete harmony similar to the Sidney Opera Building, the Golden Gate Bridge, the Concorde, the Formula One car, or a knife that fits perfectly when held. The iceboat is equipped with 3 large skates in stainless steel and an extraordinary sense of timing is needed to understand wind, seasons, and speed.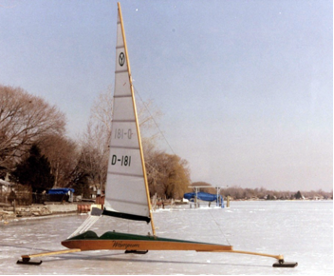 ---
SoDAA Connects: A Photography Scavenger Hunt
Hosted by Professors Meghan Duda and Elizabeth Crawford
Members of the NDSU Community are invited to join a photography scavenger hunt around Downtown Fargo, the home of the School of Design, Architecture & Art, during SoDAA Connect Fest. Scavenger hunt participants will seek out moments of connection around Downtown based on three categories and make well composed images of those spaces.
Participants can then submit their best photo for each category through Padlet for a chance to be deemed a 'Scavenger Hunt Winner', announced at the Beaux Arts Gala Awards ceremony on April 8th. Winning photographs will also be featured on SoDAA and AHSS social media outlets.
Entries should be photographs that 'Make Connections', based on the following three categories:
Architecture and Nature – Submit your best photograph of a moment in Downtown Fargo where the built environment connects with nature or landscape.
Art and the City – Submit your best photograph of a moment in Downtown Fargo where Art activates an Urban moment.
The City and Humanity – Submit your best photograph of a moment in Downtown Fargo where the City creates moments for human connection.
Submit up to three images, one for each category, by following this link: https://padlet.com/elizabethccrawford/bpf42mkl7qqqccqx
Participants are invited to use any image capture device however submissions must be in a digital format. Please include your name and an optional description to your Padlet post.
---
Exhibition: Line of Textures
Location: Renaissance Hall Courtyard
Check out this outdoor exhibition from Regin Schwaen and his Architecture Seminar which will be on display in the outdoor plaza. Each tile is 12 x 12 x 1 inch and they all have different explorations of textures. The tiles can be seen as individual explorations but can also be seen as potential facade elements. The casting technology is ferro-cement as each tile are only 1 inch thick. Ferro-cement was used to cast boats in concrete around 1920ties to the 1960ties and is still a sustainable approach to cast concrete as dimensions can be minimized significantly.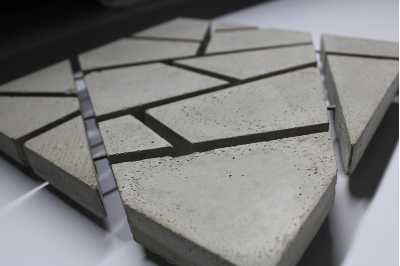 ---
Collaborative Paint by Numbers
Location: 3rd Floor, Hallway – Renaissance Hall, M-F all day
Hosted by Visual Arts Ambassadors
Take time out of your busy day to add your mark to a collaborative "Paint By Number" project. Available all week long, this is an opportunity to be part of a large collaborative and fun project.
---
Scheduled Daily Events
MONDAY
9:30am – 12:30pm
Hope Blooms, Hosted by Visual Arts Ambassadors
Location: Renaissance Hall Entryway
Join the Visual Arts Ambassadors as the host Hope Blooms, a national organization that invites people to make bouquets using a variety of flowers donated from various sources in the area. These bouquets then get redelivered to people in hospitals and the elderly in the area.
12:15 – 1:15pm
Slow flow Yoga for stress relief with Kelly Todd (RYT®200)
Location: Renaissance Hall 5th floor, NW corner
A gentle yoga practice focused on calming and nourishing the body with breath and movement. Moving mindfully through a slower practice you will leave feeling refreshed & energized for your week. This class is appropriate for all levels.
Please bring a yoga mat or beach towel and wear loose fitting clothing.
Limited space – sign up early! Email Kelly.todd@ndsu.edu to register.
---
TUESDAY
6:30pm – 7:30pm
Artist Talk: Ganapathy Mahalingam, Algorithmic Art
Location: Zoom – https://ndsu.zoom.us/j/99370200698?pwd=eVBhaXRxRmo1OHptVlpISHFwUk1Rdz09
Join Professor Ganapathy Mahalingam as he hosts a talk and
Q&A about his newest exhibition in Renaissance Hall's Flakoll Gallery.
---
WEDNESDAY
10:00 – 10:30am
Mindfulness and stretching with Yoga Instructor, Kelly Todd (RYT®200)
Location: Online in your studio/office or wherever. Cameras are off except for instructor
Zoom link will be sent out the day before the event.
Join Kelly for 30 minutes of gentle breath work and stretching to return to the present moment. Take a break to learn some quick and easy techniques to bring balance to your life and ease to your body! Studies have shown that those who have regular practices like meditation and yoga in their life are happier, healthier and more creative!
No prior experience or props necessary.
12:00-1:30pm
AIAS Merchandise Sale
Location: Renaissance Hall Conference Room
Come and check out this year's merch! We are selling the super popular AIAS Embroidered Legacy Crewneck, and they are going fast. Stock is limited, so if you are interested come and see us in the Renaissance Lobby!
---
THURSDAY
9:00am – 1:00pm
Innovation Studio Tours
Location: 1854 NDSU Research Circle N. Fargo – Research Park on main campus
Join Innovation studio GSA, Jared Kaesmeyer for a tour of the new Innovation studio. Tours will operate every 30 minutes and will feature demonstrations of the 3D scanning equipment available!
https://www.ndsuinnovationstudio.com/
11:30 -12:30pm
Urban Sketchers
Location: Klai Hall Parking Lot
Urban Sketchers Mini Sketch Fest with Professors Jennifer Brandel and Andrew Stark will be an opportunity to spring into our sketching, observation and storytelling skills outdoors & together during short sketch session. Bring your sketchbook and a mark-making utensil. We will have a sketchbook throw-down at the end to see what's been created. http://www.urbansketchers.org/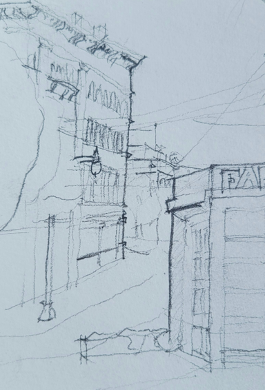 12:00pm – 3:00pm
Professional Headshot Booth
Location: Renaissance Hall, Falck Library on 1st floor
Hosted by NDSU Visual Arts Ambassadors join professional photographer, Britta from the FM area as she will be taking quick professional headshots in NDSU Falck Library in Renaissance Hall. This is a free opportunity on a first come, first serve basis.
3:00 – 4:00pm
Kathleen Lechleiter Lecture "Scattered Sites: Seeking Housing Justice."
Location: Renaissance Hall 114
Join us for a lecture on the great work that NDSU SoDAA Advisory Board Member Kathleen Lechleiter's firm is accomplishing in the area of affordable housing.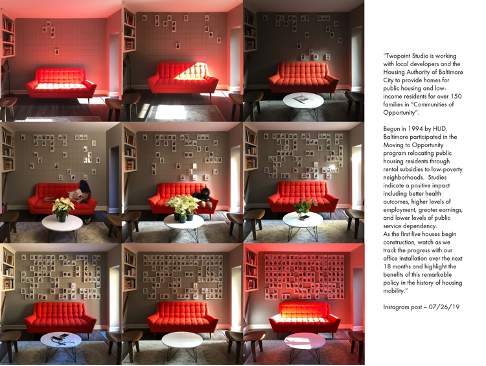 5:00 – 6:00pm
Mark Rowland Lecture – Hosted by USGBC
Location: Renaissance Hall 114
Join NDSU Alum, Mark Rowland as he shares information about University of California – San Diego's Franklin Antonio Hall, their newest LEED Platinum campus building.
4:30 – 6:00pm
Drawing Matters: Hands on Exploration into Drawing's Value in Art and Design
With Visiting Designer and Beaux Arts Speaker, Kona Gray
Location: Room 214, Renaissance Hall
In this workshop we will explore how drawing can help you see a project in new ways by creating connections between broader histories and systems that shape the place. Use drawing to explore and distill the complexities in your work. Learn how to use drawing in creative ideation to help imagine new possibilities in your work. Explore how you can connect design, drawing, and the art of story-telling to communicate your work. Learn to use drawing to aid in the creation of rapid design dialogue with your colleagues.
---
FRIDAY
11:00am – 1:30pm
Let's Collaborate: Architecture + PEARS – come screen print a t-shirt
Location: Renaissance Hall Entryway (or weather permitting in the outdoor courtyard)
Stop on by Renaissance Hall entryway to screen print your own special edition tee-shirt. First come, first served with 100 shirts available!
12:00pm – 1:30pm
AIAS Merchandise Sale
Location: Renaissance Hall Conference Room
Come and check out this year's merch! We are selling the super popular AIAS Embroidered Legacy Crewneck, and they are going fast. Stock is limited, so if you are interested come and see us in the Renaissance Lobby!
3:00 – 4:00pm
Location: Renaissance Hall Courtyard